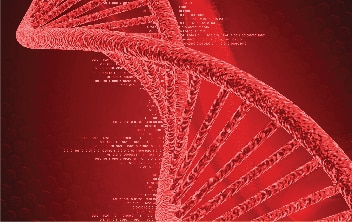 RENEGADE SERVICES TRACERS ARE COMPOSED OF DNA SEQUENCES THAT ARE ATTACHED TO A METALLIC CORE THEN ENCAPSULATED WITHIN INVISIBLE PARTICLES THAT CAN BE MIXED WITH ANY FLUID PROVIDING IT WITH A UNIQUE FINGERPRINT, WHICH IS EASILY IDENTIFIED AND QUANTIFIED WITH STATE-OF-THE-ART BIO-ANALYTICS USED IN MEDICINE AND FORENSICS.
THE USE OF DNA ALLOWS RENEGADE TO GENERATE AS MANY DISTINCT FINGERPRINTS AS ARE NEEDED, SINCE UNLIMITED DNA SEQUENCES ARE AVAILABLE. THE ENCAPSULATION DRAMATICALLY IMPROVES DNA STABILITY, PROVIDING UNPRECEDENTED RESILIENCE IN HARSH CONDITIONS. ALL TRACER MATERIALS ARE NON-TOXIC AND ENVIRONMENTALLY FRIENDLY.
DNA Tracer Technology
The basic idea of tracers is that you place a chemical that is soluble in oil, gas, and water, that has specific, identifiable characteristics to give a better understanding of various fluid communication.
Here is a brief broken down list of the most modern direction (post-downturn) of the tracer segment of oil & gas services.
Frac Diagnostics
The idea here is to finally understand how accurately completion designs were executed. These can help understand frac height ( because of the way the chemicals mimic water molecules you can determine whether or not it would have been able to propagate or not near the max height), stage length, and cluster spacing. You can also use these to determine which stages are actually producing or not (screen-out problems, misfires, etc).
Reservoir Characterization
This is a very useful way to evaluate real fluid flow through specific reservoir rocks. Being able to understand where fluid flows can help indicate debris in pore spaces, confirm variability in pore sizes, and otherwise give the "bigger-picture" on flow through large acreage
This can also be used with understanding well spacing between different wells, pads, and zipper fracs
You can determine flow properties of wells that have been drilled in a "snake-like pattern" in something called a heel-toe ratio. This is where fluids & contaminates get caught at some point in a wellbore wall. The reason why this is important is it can lead to premature production decline, cleanouts, etc., and ultimately provide a more accurate NPV10 when calculating the well value for mergers and acquisitions, divestment, etc.
EOR & Waterflooding
Tracers have historically been used to understand the effectiveness of waterfloods to see how far a service provider can "reach", aka – horizontal displacement distance from the wellhead in any direction (if its a vertical well)
Can also determine if pore sizes are limiting factors in the waterflood where oil can get caught in pore throats and is held by capillary pressure, debris, etc.
Historically use radioactive sources for this but only has a half-life of 6 months or so to reduce environmental concerns.
The use of DNA Allows Renegade to generate as many distinct fingerprints as are needed, since unlimited DNA sequences are available. The encapsulation dramatically improves DNA stability, providing unprecedented resilience in harsh conditions. All tracer materials are non-toxic and environmentally friendly.
CRITICAL COMPLETION DATA
Zonal Flow-back Profile in Multi-Stage Completions
Zonal Flow-back Profile in Multi-Sub-Stage Completions
Quantifiable Zonal Flow-back Efficiency
Inter-well/Oset Fluid Communication and Interference
Fluid Flow-back Procedures
Completion Strategy
Stimulation Fluid Design
Well Production
Well Spacing
Sub-Stage Spacing
Zonal Contribution
Zonal Isolation
Intelligent Well Performance
OLIGO/DNA
DNA is Nature's information storage system. It consists of four different bases; whose sequence encodes the genetic information. As for the genetic information, any other information can be encoded in a DNA sequence. Renegade Services uses artificial DNA sequences; each sequence is distinguished from the others.
PARTICLES
The particles encapsulating the DNA are extremely small spheres less than 1 micron. Such particles are widely used in food products food additive and packaging, cosmetics, sunscreens, and pharmaceutical formulations.