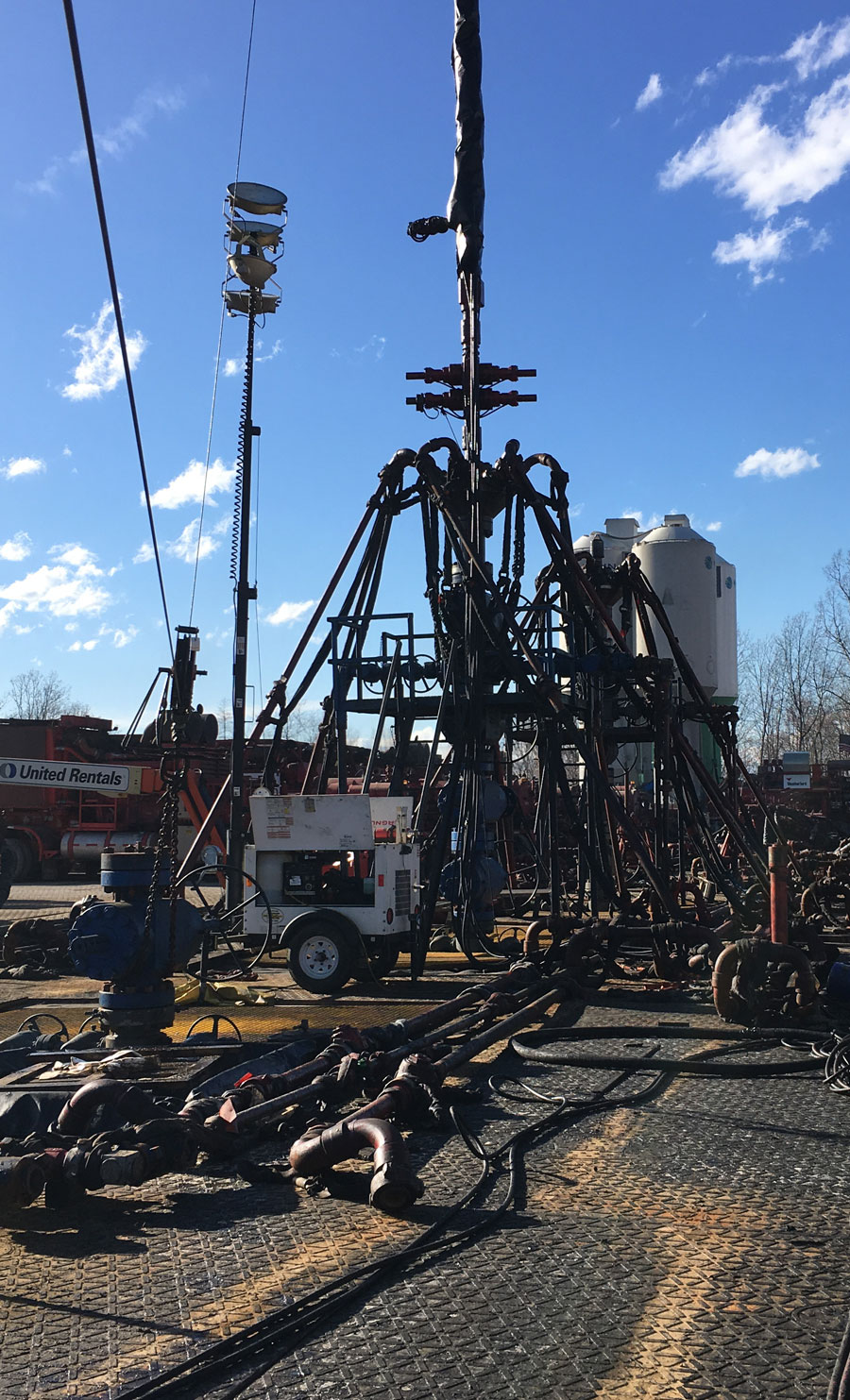 USING TRACERS FOR MONITORING AND DIAGNOSING HORIZONTAL WELL STIMULATIONS
ABSTRACT
Using Tracers for Monitoring and Diagnosing Horizontal Well Stimulations, David Holcomb, Robert A. Woodroof, World Oil Horizontal Well Completions Symposium, 1996.
The application of multiple radioactive tracers (Zero Wash®) and spectral gamma ray imaging has allowed for improved diagnostics of stimulation treatment distribution. Whether acidizing and diverting or fracturing and proppant placement, multiple tracers (i.e.; Iridium-192, Scandium-46, Antimony-124) have allowed operators to better analyze proppant entry with respect to stage, volume, and/or type placed across lateral intervals, as well as acid entry and distribution in order to better understand and optimize treatment techniques such as diverting, rates, stage sizes, etc.
Holcomb and Read demonstrated that tracers were useful in evaluating Austin Chalk and Bakken Shale completions in South Texas and North Dakota respectively. Qualitative comparisons helped operators understand stimulation coverage and diversion effectiveness.
Problems still plague the use of tracers in horizontal wells and usually center around uncemented or poorly cemented casing. Tracer materials can accumulate behind pipe in depressions or washed out sections even if acid or slickwater treatments are overflushed. While this may make tracer images more difficult to interpret, it does not rule out their usefulness for identifying potential problem areas. Open hole horizontal completions have also posed problems for tracers due to wash-off of tracer materials and adsorption onto rock, not necessarily associated with fracture entry. Improvements made in horizontal well drilling and completions have been aided by the reliability of improved Zero Wash® tracer carriers and spectral imaging tools to provide a more quantitative look at stimulation treatment placement across horizontal well sections without the problems associated with wash-off and subsequent adsorption onto rock, casin, liners, etc.
One particular application has been noted with tracers used to confirm the success or failure of various diverting techniques to allow lateral zones to be completely acidized. Different Zero Wash® tracers are placed in different stages of acid separated by various diverter stages using such materials as oil soluble resins, gel pills, ball sealers, benzoic acid, rock salt, crushed Unibeads®, or foams. Three tracers are usually used in a variety of carrier sizes, densities, and non-wash/crush/abrasion-loss formats. They include Iridium-192, Scandium-46, and Antimony-124, with half-lives varying from sixty to eighty-four days.