In certain situations, it may be more cost-effective to run standard mechanical services on eLine. Renegade can perform all traditional mechanical services such as tubing perforating and circulation in hole, on eLine. However, with eLine, we can also perform services such as logging, perforating and tracer services without having to get another truck on location. One call gets you anything that you will need for most conventional services. Renegade currently offers 7/32-inch (0.2188-inch) diameter eLine.  
To run these services, Renegade utilizes either a 2 7/8-inch lubricator or a larger 5.5-inch lubricator. Mast units are run through a three-stage grease head with grease onboard for pressure work.​ This provides additional levels of safety and pressure control for pressure work.  
Tubing perforating

 

Circulating in hole

 

Radioactive tracer services

 

Radial cement bond log

 

Casing inspection

 

Compensated neutron log

 

Any traditional logging service with larger 5.5-inch lubricator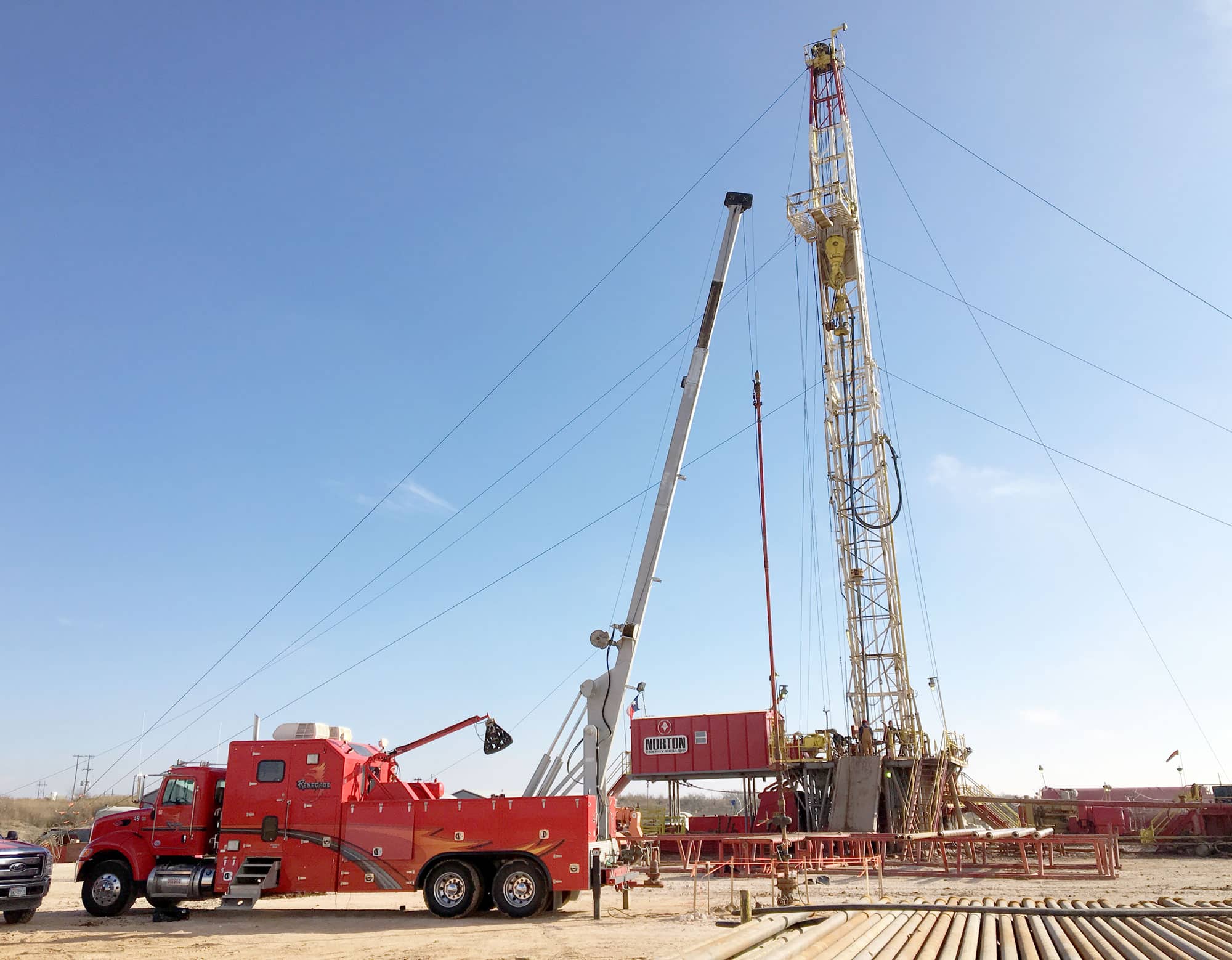 Renegade offers slickline, braided line, eLine or a combination of these options for any wellsite application. Our crews are trained to run the full range of services, regardless of the conveyance method and have the experience to help select the best and most cost-effective method for your well. We also have sour line services for H2S and CO2 environments and greaseless line for environmentally-friendly, pump-down operations. Click here to learn more about Renegade's full line of conveyance systems. 
Renegade Wireline Services is the largest independent provider of cased-hole electric wireline services and is recognized as the premier horizontal cased-hole completions service provider in the North American oil and gas industry. Renegade offers professional, experienced personnel with a cased-hole and radioactive tagging focus working in an efficient and safe manner to produce operational excellence and customer satisfaction. 
24/7

 

CONVEYANCE SOLUTIONS FROM RENEGADE FOR EVERY APPLICATION
Call us today for a live presentation and equipment consultation.
The Service Company You Hire Matters