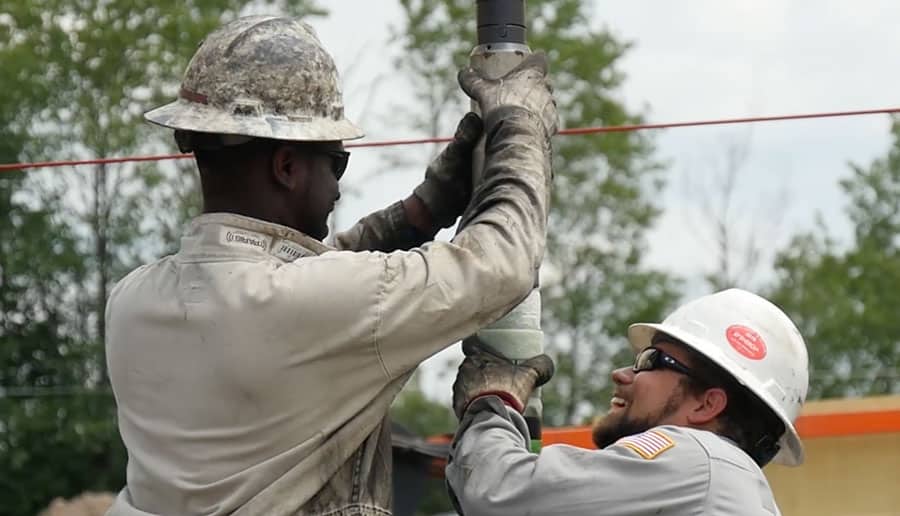 COMPLETIONS
Now, more than ever before, well completions are playing an important role in determining the economics of a producing well. Renegade Services has an unparalleled drive for efficiency and work ethic. We even go to the extent of developing our own tools to address shortcomings in modern equipment. Our relationship with wireline experts, combined with our own industry experience, gives Renegade a leading edge in innovation.
Perforating: In addition to traditional perforating services, we offer tubing conveyed, a variety of enhanced technologies, and addressable perforating software.
Pressure Control: Our top-of-the-line 5K, 10K,  & 15K pressure control units are MADE IN THE USA. Our team was instrumental in the creation of FHE RigLock

®

, a revolutionary device that makes rigging up and down a remote operation. We also optimized stage completions by up to a record-breaking 40%
eFishing: Our first-of-its-kind hydraulically-actuated fishing tool is set to be released in 2018.
Greaseless Line, Head Tension Service, Art Tool, and Crane Services (<110 ton) round out our extensive completions services.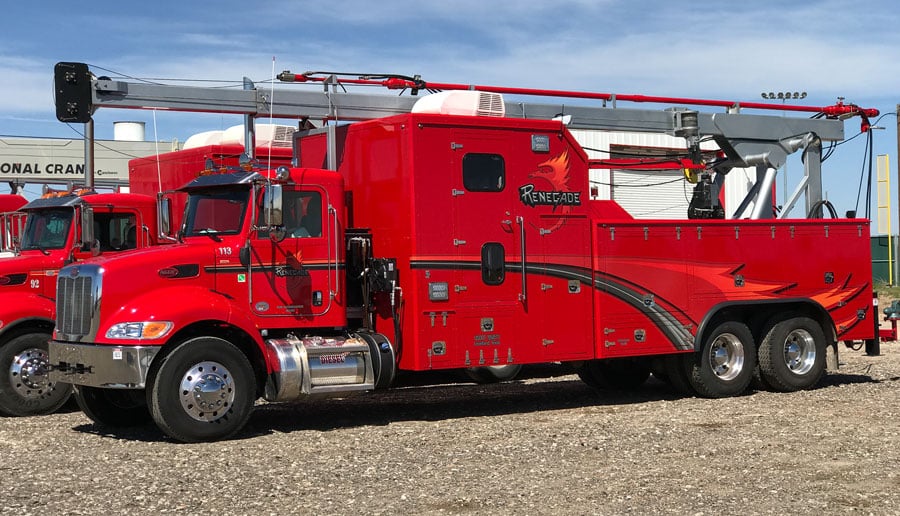 PRODUCTION
E&P Companies call on Renegade for our trusted production services time after time. Our experienced crews are primed to report to project sites within 24 hours of a call in most cases. Our operators are resourceful and work on their feet to keep operations moving forward if setbacks occur.
eLine: Real time data and sending signals down-hole, communication with tools down-hole. Renegade's perforating, logging, CIBP (Cast Iron Bridge Plugs)
Slickline and Braided-line: A quick, effective, and trusted way to complete a wide variety of tasks including remedial work, fishing, plugging, and memory logging.
P/A (Plug and Abandon): We work with your cement company to protect the freshwater zone and leave you feeling confident about well P/A.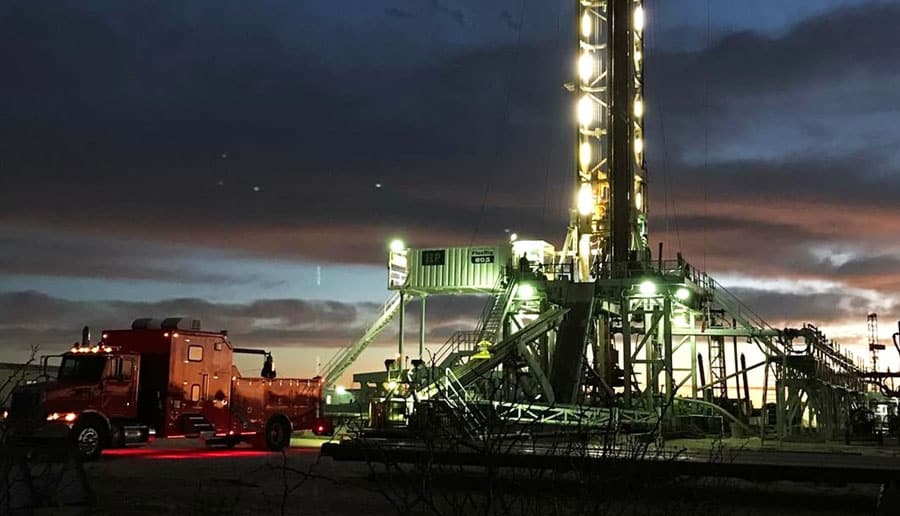 CASED HOLE LOGGING
We monitor the vital signs of a well-bore, providing exact information to the customer. With our extensive knowledge we provide well integrity quantifications (as well as production economics) that our customers can depend on.
Radial Cement Bond

• Compensated Neutron Log
• Injection Profiles

Casing Inspections

• Digital Spectral Gamma Ray
• Injection Profiles

Production Log

• Pump In Tracer
• Spectral Noise Log
• Temperature Survey
• WIP Log
• Magnetic Thickness
• Kut Tool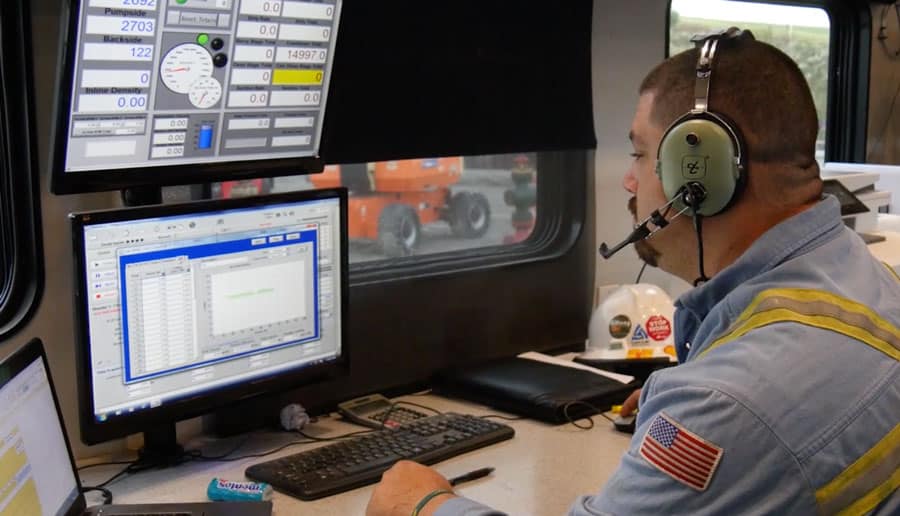 COMPLETION DIAGNOSTIC EVALUATION TAGGING
Tagging of completion fluids and proppants ensures that well completion designs are performed to specification in the field. We offer a full spectrum of tagging completion services including:
RA-Tag: Using 3 distinct no-wash isotopes and S.W.A.T. – Spectral Well Analysis
Chem-Tag: An enhanced load-fluid recovery technique designed as a quantitative and qualitative diagnostic system to effectively evaluate a variety of formation and reservoir conditions following stimulation.
Oil-Tag: A diagnostic system designed to both quantitatively and qualitatively evaluate hydrocarbon recovery and reservoir performance following completion.
Technologies: Renegade CDET can identify any unstimulated or under-stimulated perforated sections of the lateral, identify any sign of cement integrity issues or casing problems, illustrate proppant interference from adjacent or offset wells, and determine frac interval growth.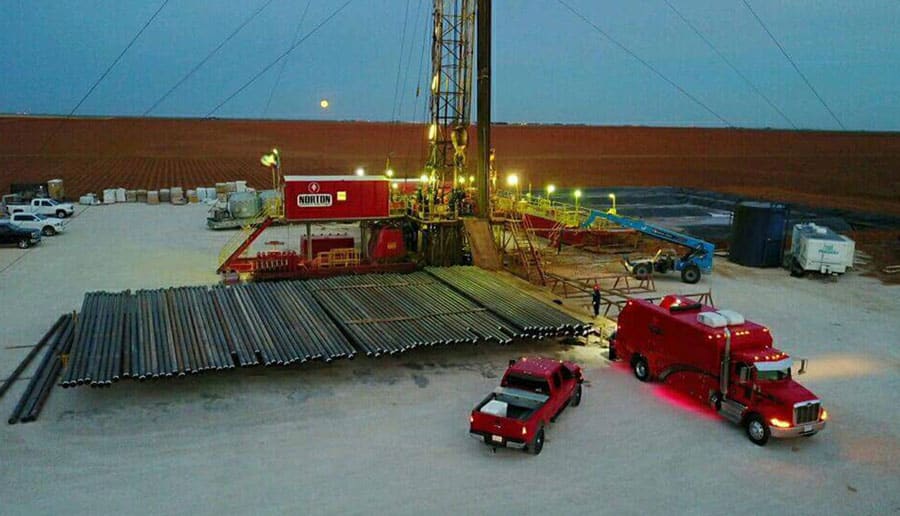 PIPE RECOVERY
Our pipe recovery specialists are primed to solve stuck pipe issues. Renegade's investigation tactics efficiently lead us to a practical plan of attack using a variety of tools, logs, and skill sets, so operations resume promptly.