»

Record of Spectral Well Analysis.
SWAT SPECTRAL WELL ANALYSIS
SPECTRAL GAMMA RAY
Records entire spectrum of all natural emitting gamma rays and previously injected isotopes during stimulation (frac). Each isotope energy level, measured in electron volts (KeV), is simultaneously recorded at the surface.
The resulting spectral provides vital data to determine the placement of all frac fluids and/or proppants.
The spectral survey can be observed on a remote monitor while the downhole spectral survey is being recorded. Does not have to retrieve spectral gamma ray from downhole before getting survey results.
Other services recorded on same trip downhole are correlation gamma ray, temperature survey, and collar log for depth control with other surveys.
Isotopes Commonly Used for Tagging
Isotope                 Half-Life                 Gammy Ray
Energy (KeV)
Iridium-192           74 Days                 317,468,604
Scandium -46       84 Days                889,1120
Antimony -124      60 Days                603,1691
Iodine -131           8 Days                  364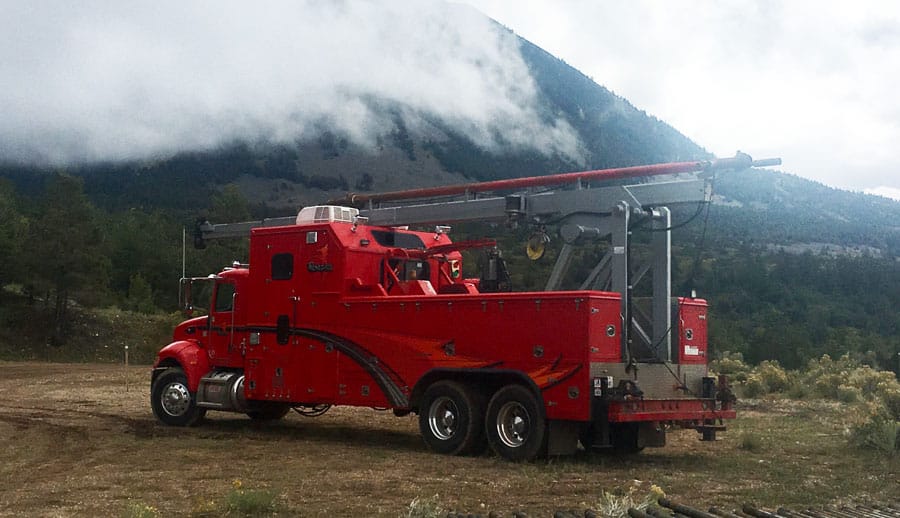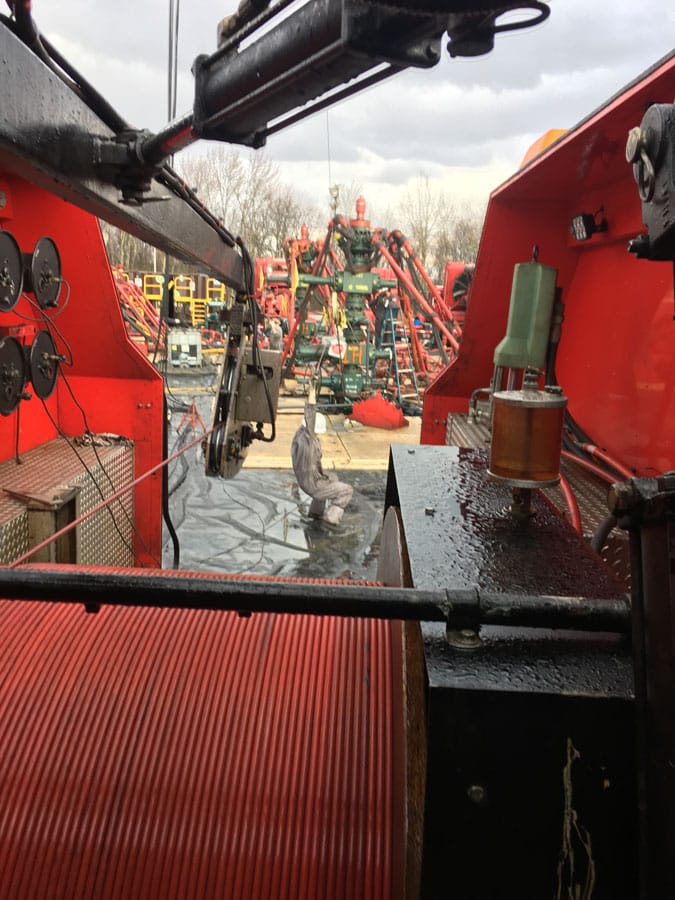 NO WASH ISO SEAL
"NO WASH" PRODUCT
(IsoSeal-3) "NO WASH" is designed to eliminate radioactive residue in fluids or tubular goods in wells while being fractured, acidized, or cemented. The basic material (beads) has a lower density and higher sheer stress tolerance than other types of products being used. This material will not soften or disintegrate when immersed in liquids.
Proprietary processes are used to develop IsoSeal3 "NO WASH" into a superior product by a three-step formula.
I. Absorbent material (beads) are applied with appropriate compounds to make the desired radioactive isotope. (Examples: Iridium-192, Scandium-46, Antimony-124)
II. Sealant is applied by a special process to ensure complete encapsulation.
III. Sealed, encapsulated beads are shipped to a nuclear reactor for radioactive activation.
FEATURES OF ISOSEAL-3 "NO WASH" MATERIAL:
Has a lower density for use in almost all downhole frac or acidizing jobs.
Minimizes flowback of radioactive beads because it is made of solid particles with high shear tolerance.
Has low density, allowing for injection on the down stream side of frac or acid pumping equipment. This eliminates the possibility of a service company's equipment becoming contaminated.
(IsoSeal-3) "NO WASH" has combined these features to allow longer periods before logging.
RADIOACTIVE TRACERS OFFER A CLOSER LOOK AT HORIZONTAL COMPLETIONS
Radioactive Tracers Offer a Closer Look at Horizontal Completions, David Holcomb World Oil, November 1991.
ABSTRACT
Completion techniques can be analyzed using gamma ray emitting isotopes and spectral gamma ray logging. Examples of Austin Chalk and Bakken Shale evaluations show how operators can qualitatively compare stimulation and diversion effectiveness, and completion methods by using tracer technology.
Radioactive tracer tagging during stimulation treatments on vertical wells has been in use for many years and applications have been discussed in literature. More recently, multiple radioactive tracers have been employed to help evaluate various aspects of well stimulation. They have become standard industry practice for evaluation of treatment containment, fracture height growth, channeling behind casing, fracture initiation from perforations, diversion, and acid or proppant distribution.