NuWAV™ Downhole InSight™ Camera
Downhole InSight™ Camera: Bringing you real-time footage of what is happening below.
When problems occur, consultants make recommendations based on the data at hand. Renegade is taking the guess-work out of wellbore troubleshooting by adding one more piece of critical data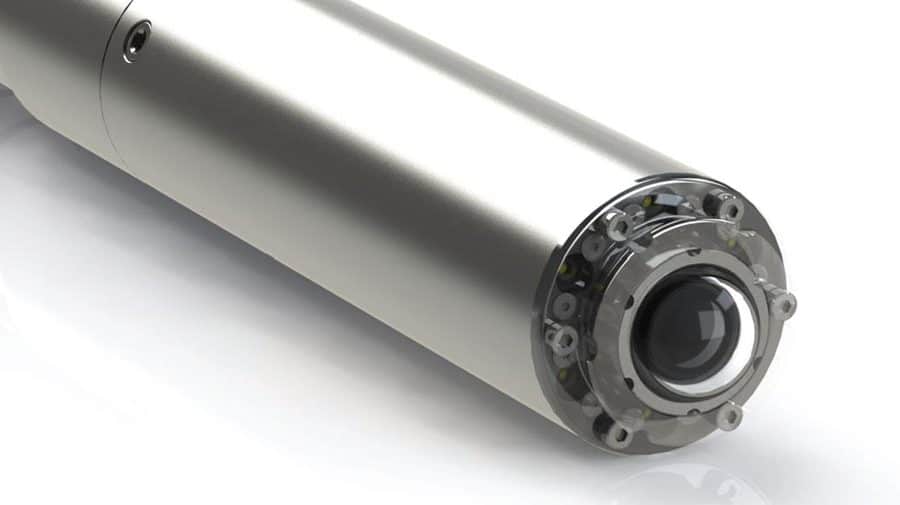 The Downhole InSight™ NuWAV™ camera provides quality video of conditions downhole, allowing problem identification such as a stuck object, a split within the casing, deviation and anything else that is visible from inside the wellbore. This unique wellbore camera provides real-time imaging by capturing high-resolution video of the borehole environment. This data helps geologists and engineers reduce drilling fluid losses, and make educated decisions about completions methods, retrieval of lost tools, and integrity issues with tubing and casing. The high-resolution NuWAV™ camera helps to mitigate the uncertainty of downhole operations, and supports the operator's formation evaluation program. Imaging systems from Renegade are a cost-effective and efficient method for gathering detailed downhole data. 
This high-tech, versatile formation evaluation system is designed to gather the maximum amount of borehole imaging data. NuWAV™ is suitable for both conventional and deviated wells.
The imaging systems uses the latest optical sensor and state-of-the-art lens technologies to capture high definition images.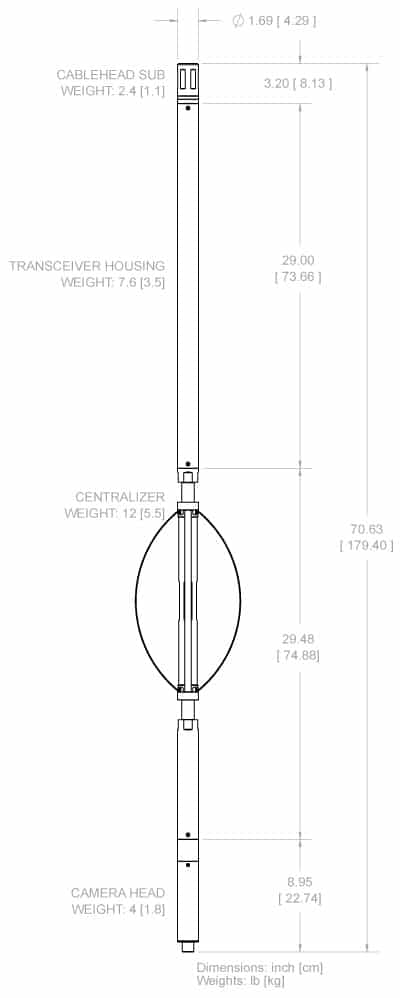 FEATURES
Can be deployed over mono-conductor or multi-conductor wireline.
Wide field of view unlike a standard image sensor that has a 4:3 or a 16:9 aspect ratio, Renegade uses a sensor with a 1:1 ratio meaning the camera has an impressive 180° FOV in both vertical and horizontal directions.
High light output by combining an ultra-sensitive image sensor with high-output lighting, NuWAV™ camera can see in the most challenging environments.
High-temperature rated to 257°F (125°C)
High-resolution high-definition and high-frame rate recording provides customers with a video of superior quality.
Light weight for easy transport and shipment.
Case StudIES
CASE STUDY: Downhole InSight™ NuWAV™ Camera identifies collapsed casing, helps customer determine well repair plans.
CASE STUDY: Downhole InSight™ NuWAV™ Camera Uncovers Failed Packer Retrieval
CASE STUDY: Downhole InSight™ NuWav™ Camera identifies obstruction in the well, decreasing critical NPT for the customer.
THE DOWNHOLE INSIGHT™ NuWavTM CAMERA IS ONLY AVAILABLE FROM RENEGADE SERVICES
Let's start the conversation about how Renegade and NuWAVTM can work for you.