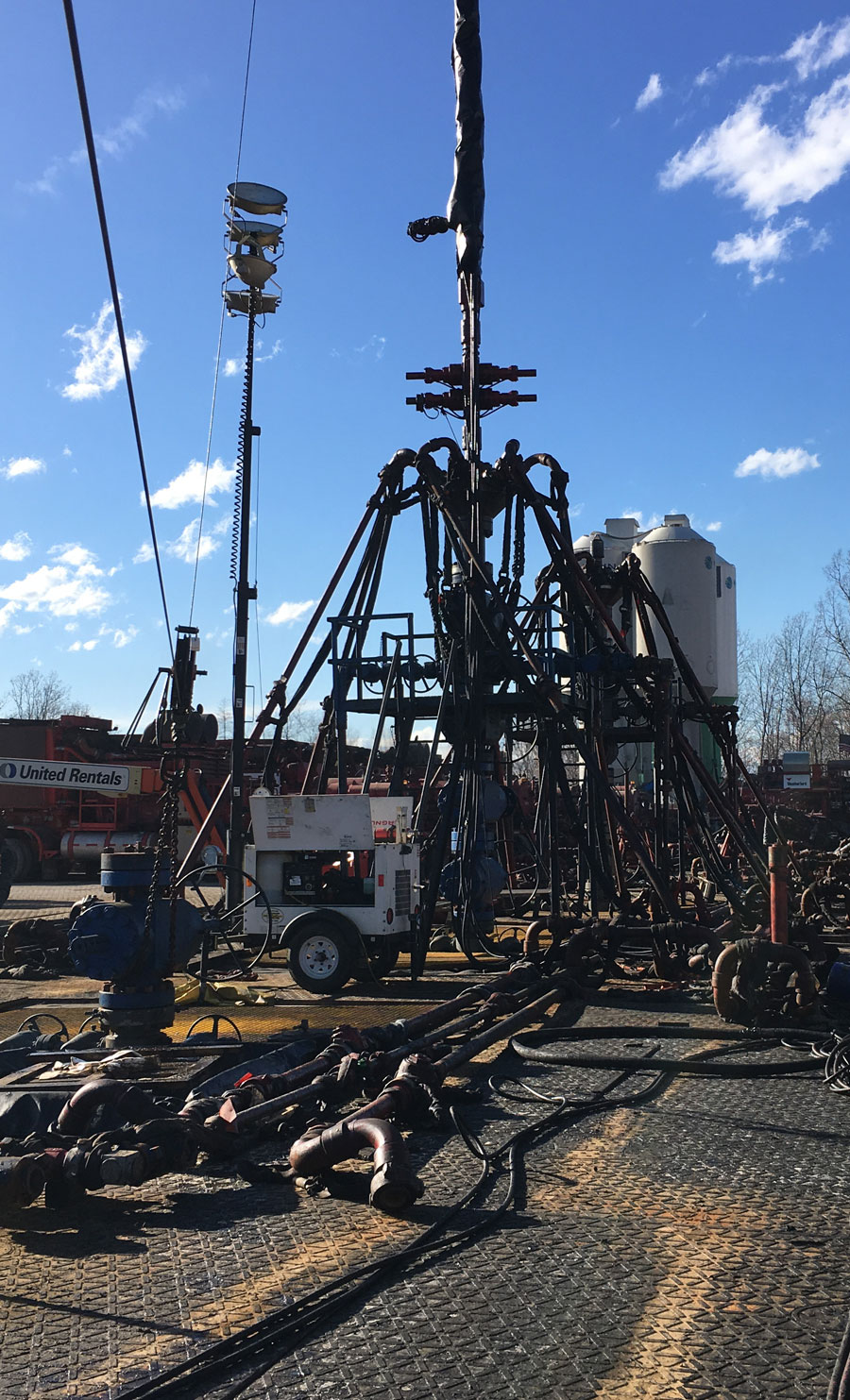 Customized Perforating Guns Ensure You Always Get the Penetration
Perforating is an important part of the hydraulic fracturing process, but it's not a one-size-fits-all proposition; precise tool configuration should be a priority. Incorrect hole diameter, penetration depth, or number of shots can make a zone difficult to properly fracture. Renegade provides the precise gun configuration that you need to get the right sized perforation to meet the specifications of each completion project.
Each stage of a frac project requires multiple companies to work together to get the job done. Coordinating these efforts can be time consuming. In the NAM where every minute is weighted by EBITDA, time is of the essence and nobody can afford to waste it on having the wrong tools for the job. The success of every well completion depends on having the right equipment, the right work crew, and a precise system that eliminates the risk of unnecessary delays.
The Renegade Wireline Services difference is that our vendor relationships are the heart of our business. We have expectational relationships with our vendors because we think of our vendors as close friends or family and treat them with the utmost level of courtesy. This is why Renegade can turn tools out more quickly than most. Although speed and efficiency are top priorities, we don't sacrifice precision. Each perforating gun is custom built to meet the requirements of the individual job. We offer a variety of sizes, lengths, and performance specifications to work with a variety of tools and manufacturers. We maintain excellent relationships with our vendors which insures a quick response to special requests.
The diameter of the gun is determined by the needs and limitations of the surface equipment or wellbore restrictions. Most parts are interchangeable and we work with vendors to ensure that the tool meets the needs of every well, every time.
Read More About Our Perforating Services
Digital technology meets the completions industry. The latest software guides the perforating process with the help of computer precision.
read more