The new definition of "cement squeeze"  is CET
tools and solutions for an ew generation of annulus repair.
When it comes to stray gas migration, Renegade Services refused to accept the outdated process in which a cement squeeze was performed. Our continuous pursuit in optimizing efficiency across all of our service lines have led us to the next big thing in remedial work. While the term "cement squeeze" will remain relevant, the Casing Expansion Tool, or CET, has totally changed the definition.
real Results: 
CET  has proven to be an economical solution for Micro annular Gas migration issues. 
The Casing Expansion Tool has performed phenomenally in recent field trials with a major oil and gas producer stating that if the final test well is as successful as the first two (which reduced SCVF to 0.05 from 500 Liters/day) they intend on having Renegade crimp all future wells as a preemptive measure.
Across the globe it has become evident that the stresses applied to the casing during the fracturing process will deteriorate well bore integrity.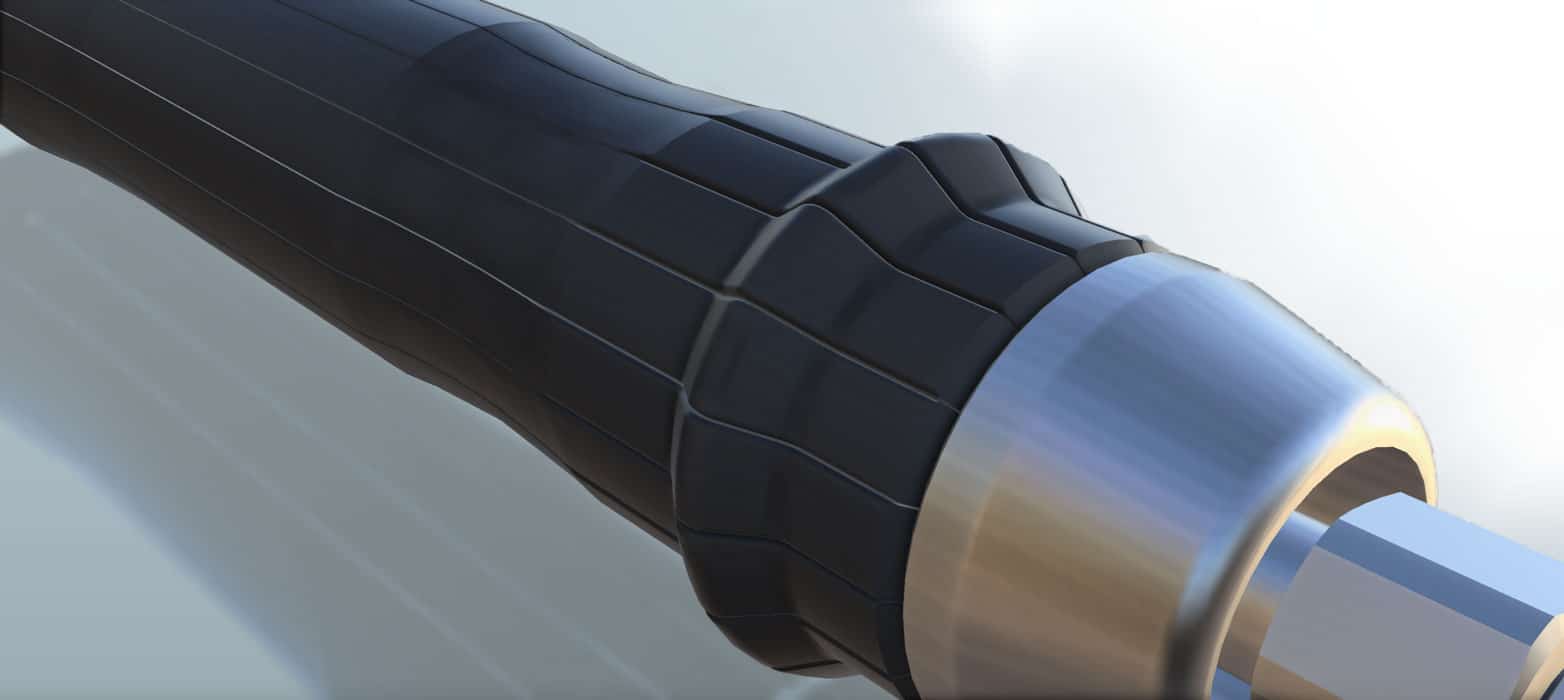 CET applies an actual squeeze to the existing cement by expanding the casing internally.
FINGERS AT THE TOP END OF THE TOOL ARE PRESSED OUTWARD BY AN ACTUATED CONE. 

THE FINGERS EXPAND LOCALLY THE CASING.

DUE TO THE PRESSURE OF THE RING ON THE CEMENT, A RING SHAPE IS PRESSED INTO THE CASING THAT EXTENDS INTO THE ANNULUS.
R E S U L T :  THE CEMENT IS LOCALLY DENSIFIED, AND ANY GAPS OR SMALL CHANNELS ARE SEALED.

Conveyed via electric wireline
The tool executes a series of crimps on the casing that both absorb the micro-annulus and compress the cement. Implementing this process to an annular void has achieved the same results as a conventional squeeze but at a fraction of the cost and effort. 
DENTED 7″ CSG X 9-5/8" CSG.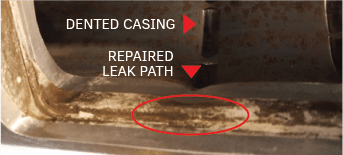 CUT-OUT SAMPLE OF REPAIRED ANNULUS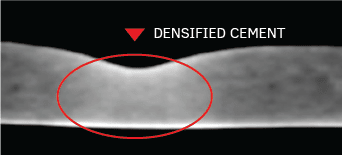 CT SCAN SHOWING THE DENSIFIED CEMENT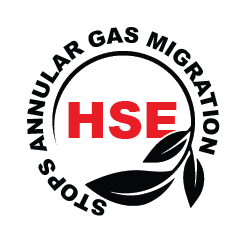 regulatory
CET is the ideal solution for regulatory departments because it repairs micro annulus without the use of chemicals and perforation. Pennsylvania DEP and Colorado's Oil & Gas Commission, to name a few, advocate the importance of eliminating this type of issue by finding a means to mitigate stray gas migration from the beginning.
CET WILL BE AVAILABLE SEPT 2019
Let's start the conversation about how Renegade and CET can work for you.