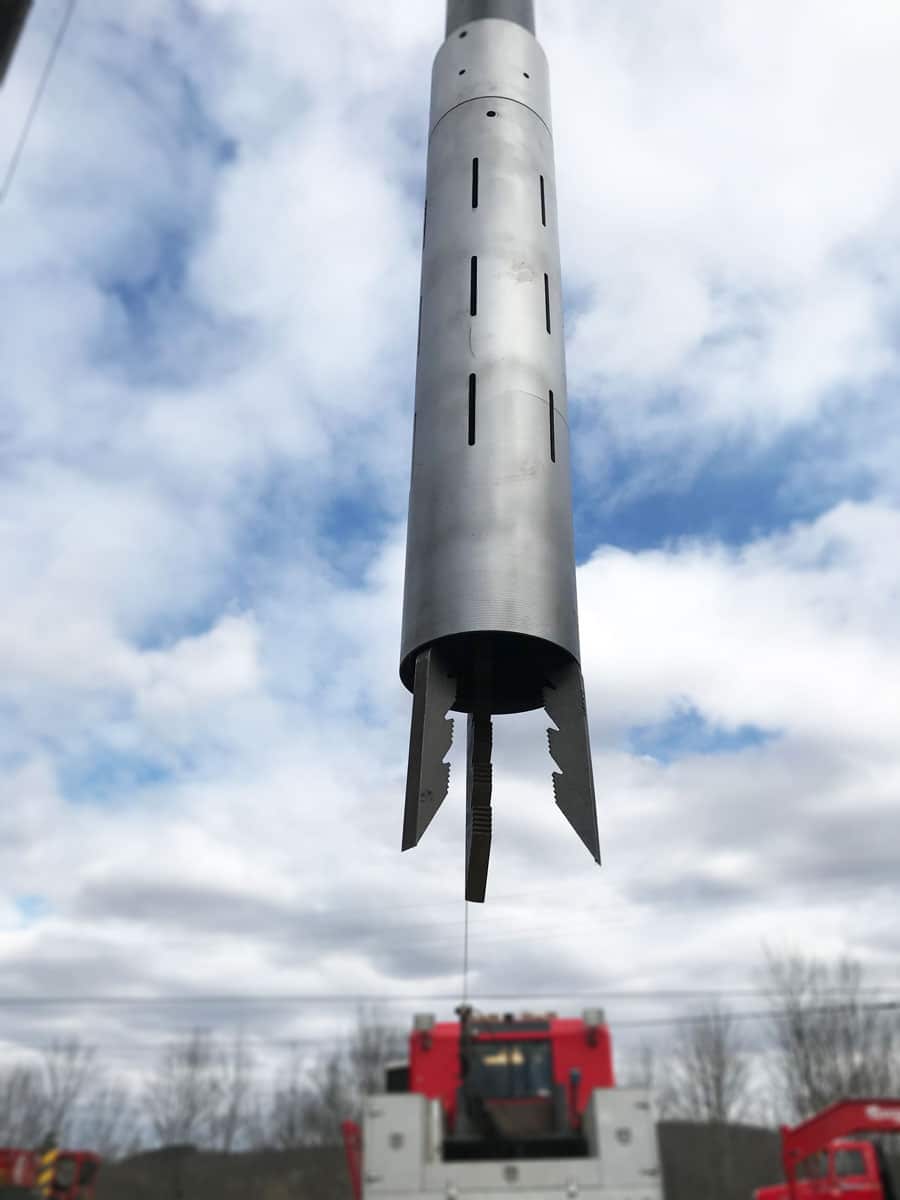 RENEGADE'S HAG1℠ EFISHING℠ TOOL MORE COST EFFECTIVE THAN COIL TUBING
Renegade's hydraulically actuated wireline grab is the latest game-changing device to be rolled out by the ever-evolving minds of Renegade Services.
HAG1℠ is the first device of its kind that uses a setting tool to collect the wireline in its jaws. Equipped with three hardened steel fingers that when ballistically initiated, grab the line through the stroking action of the setting tool with an unparalleled strength for a safe and successful retrieval of a wireline laden fish.
Unfortunately, the industry has seen a growing number of instances where the wrong valve is closed-in on wireline resulting in the loss of tools. As completions activity picks up, qualified and experienced personnel become stretched thin. When combined with the fast-paced routine of multi-well fracking, it has become evident that mistakes will happen.
For instance, a frac mistakenly shuts in the well that wireline is working in and cuts line at the surface. The HAG1℠ can be adapted to any setting tool and connects directly to the equipment that's already on location. Now you can now restring, go right in and retrieve your line before a fishing service can even get mobilized. The time and money saved in this scenario outweighs the cost investment.
Before the development of Renegade's HAG1℠, a mistake of this nature would have resulted in the expensive and time-consuming mobilization of coil-tubing to fish the tool.
Having HAG1℠ in-house now prepares you for the inevitable.