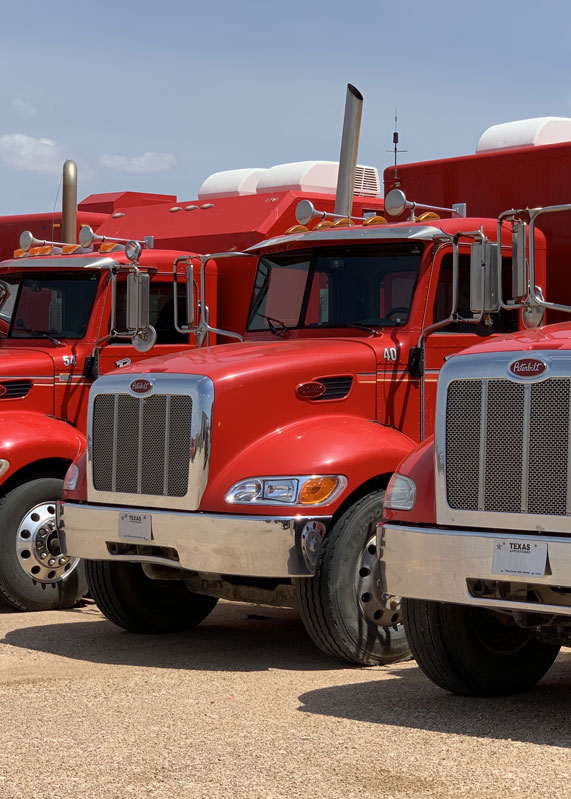 Renegade Plug & Perf Services: A Better Experience
While pump down plug and perf operation may be only a small part of completions, it is critical that it is executed with precision and without creating the need for remedial work. Renegade has Plug and Perf specialists in every region of the U.S. equipped with specific local knowledge. Our goal is always 100% operational efficiency. Our equipment is meticulously inspected. We run comprehensive analytics before, throughout and after each job. We are known across the country for our fast response times and our over-the-top customer service.
Experience the Renegade difference today.
The Renegade Difference
We have a large truck fleet

and always have additional equipment ready to deploy
We have

multiple weight indicators, including wireless
We run

100% modular

DIGITAL gun systems and

intrinsically safe

shooting systems.
Service support system –

24 hour on-call experts
Engineered

modeling and reporting

systems
Technology/service

bundling options
Turn-key

pricing
PRE JOB
SOP information is reviewed with crews by management and made readily available to customers.
Pre-Frac Meeting with Crews
Customer Procedure
Downhole Modeling
Weight Indicator Calibrations by Engineers Completed and Presented to Management – Included in Job Folder
Cable Head Pullouts (Standard Cable) by Engineers Presented to Management – Included in Job Folder
Renegade Procedure – Including Job Specific JSAs
Equipment Inspections by Engineers and Crews
Job Equipment Loadout by Engineers and Crews
Cable Inspections – Internal Cable Book and Third-Party Reporting Made Available on All Trucks
Engineered Modeling System
JOB
Operating efficiency shared is with customers.
Weekly Job Summary Reports Shared In-person (ideally) or Digitally
360 Management Audit by Service Manager on Day 1
Utilization of BBS Observation Cards
Job Safety Assessments
Failure reports
Replace Detonators Crimpers and Cutter Blades
Inspect all Threads of Subs
Monthly Inspections
Documented Management Explosives Inventory
POST JOB
Extensive Post-Job information is shared with customers.
Job Report
Shot Sheets
Cross-Examined to Job Report
iScout Safety Document Such as BBS< RCA Report on Failures if Necessary
Operating Efficiency Updated for Customer and Company-Wide
COMMITMENT TO SAFETY
Committed to 100% Intrinsically Safe Detonators  In Q4 of 2015 and 2016 when everyone else was switching to a less-safe, EB platform, we stuck with intrinsically safe shooting systems – We do not waiver on detonator quality and safety.
Implementation of Digital platforms and enhanced communication   Aradia/iScout instant notifications and reporting for management and customers. Our customers can define their desired alerts. Training programs for employees.  We've implemented regular training calendars for all roles
Extensive pre-job equipment checks facilitate safety and accuracy  Real-time reports are available. Before the job even begins, the Renegade pump-down crew calibrates all equipment.
SSE Mentorship Program  The Supervisors and co-workers must be able to readily identify Short Service Employee participants. Renegade Services assigns experienced employees to oversee the daily activities of those assigned to the SSE program to prevent work-related injuries and illnesses to new hires and temporary workers.
Company-wide AESC Gold Award for Safety  Renegade has received the AESC gold award for safety every year since 2017.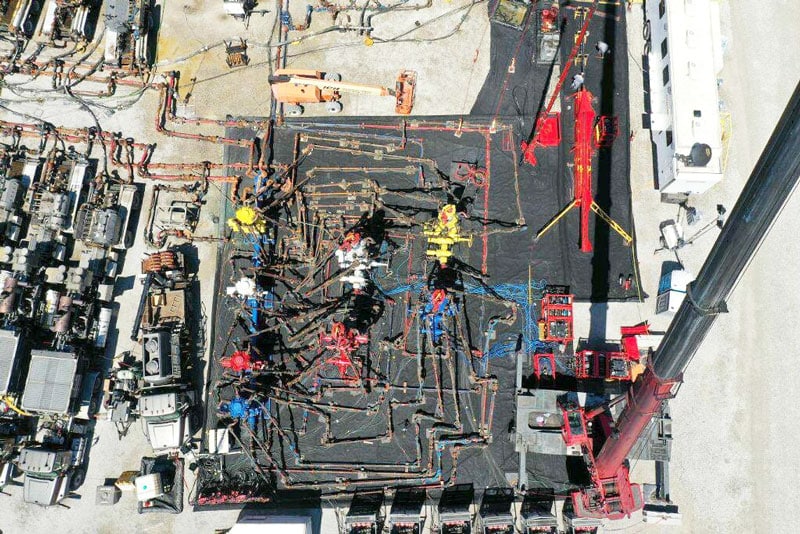 Streamline® Greaseless Line
Less friction compared to conventional non greaseless wireline, so longer lateral pump downs, less pick up weight off bottom.
Proven – Plug & perf, and pump down line
Less grease – no mess [HSE icon]
Pulling through rubber VS Pulling through flow tubes
No speed restriction
Renegade has adopted the IDC tool which is used strategically on highly deviated wells as a gun breaking system.
Applications include:
Highly Deviated Wells
Logging
Tractor operations
High-flow PL
Oriented Perforating
Gun Braking System
Renegade has Plug and Perf specialists in every region of the U.S.
Call us today for a live presentation and equipment consultation.