One Call Cased Hole Solution  Provider For The Life of The Well™
Fishing
Downhole Cameras
Iron Recertification
Safety Training
Automated Frac Equipment™ (AFE)
Automated Frac Equipment (AFE) is a new line of oilfield equipment that utilizes innovative technology and proven hardware to create a safer, more efficient wellsite. Utilizing our current AFE setup, a FracLock® smart hydraulic wellhead latch assembly (HWLA), and Butch's BFM, completions operations function safer and more efficiently.
The result: frac doesn't wait on wireline, wireline doesn't wait on frac and virtually no one is in the high-pressure zone working under suspended loads or chasing leaks.
The remote control and smart control unit take operations technology to the next level. With features like real-time monitoring, position programming, auto-leveling, built-in quick testing, and full remote control, AFE truly is the #futureoffrac.
Gunhandler™ Lay Down–Lift Assist Tool
This highly efficient machine—fast becoming indispensable during wireline runs—increases productivity on-site and significantly decreases risk variables associated with operations. Not only is the strain on equipment alleviated but the operators are no longer positioned under a suspended load. Gunhandler is actively being used on pads across the U.S. where crews have reported "feeling crippled when trying to operate without it.
Drilling Rig Services
Nothing is more important than getting drilling rigs back to drilling – that is what Renegade excels at. Fast Response. Highly Experienced. Horizontal Services. Market-Driven.
Pipe Recovery

Cement Bond Logs

Temp Survey

Noise Logs

Casing Inspection

Caliper Logs–Up to 133/8 Extension to 21 in.

3-Arm

Open-Hole Caliper

Hoist Gyros

Braidedline/eLine

Fishing

Sour Line Services

MWD

Pulling

Setting Mechanical Services – Retainers, RBPs, CIBP

Tractor Services Available

Pump Down for Reduced Pump Rate
DOWNHOLE INSIGHT™ – WELL INTEGRITY AND EVALUATION
A SINGLE-TRIP SURVEY TO BUILD A VISUAL INTEGRITY PROFILE
Casing and cement are the foundation of any wellbore that are routinely overlooked. With the InSight™ Suite, casing and cement evaluation services build a data-rich reference model that hedges the risk of well problems that could ultimately jeopardize asset life.
Pump Down Plug & Perf
While pump down plug and perf operation may be only a small part of completions, it is critical that it is executed with precision and without creating the need for remedial work. Renegade has unconventional specialists in every region of the U.S. equipped with specific knowledge for each distinct formation. Our goal is always 100% stimulation. Our equipment is meticulously inspected. We run comprehensive analytics before, throughout and after each job. We are known across the country for our fast response times and our over-the-top customer service.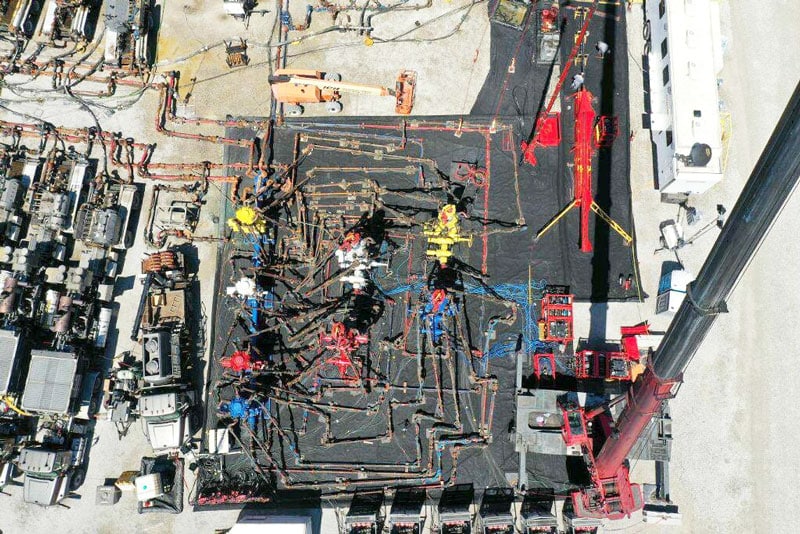 Tubing Conveyed Perforating (TCP)
Our operators were trained by the BEST IN THE INDUSTRY, true innovators within tcp. With over 20 years of operational experience, our engineers and field crews are experts on the full system capability of this effective and versatile service. TCP operations are offered from all of our field locations, based in oil and gas plays around the country. our mobile service operates out of the ArkLaTex area, prepared to quickly deploy to any location across the US. 
Become a customer for life. Work with the best.
Cased Hole Logging
Renegade Services is a trusted and full-service cased-hole logging service provider. We monitor the vital signs of a well-bore, providing correct and exact information to maximize asset recovery and diagnose down-hole problems that hinder full and profitable production. This data allows us to assess the integrity of the well to the highest degree of accuracy.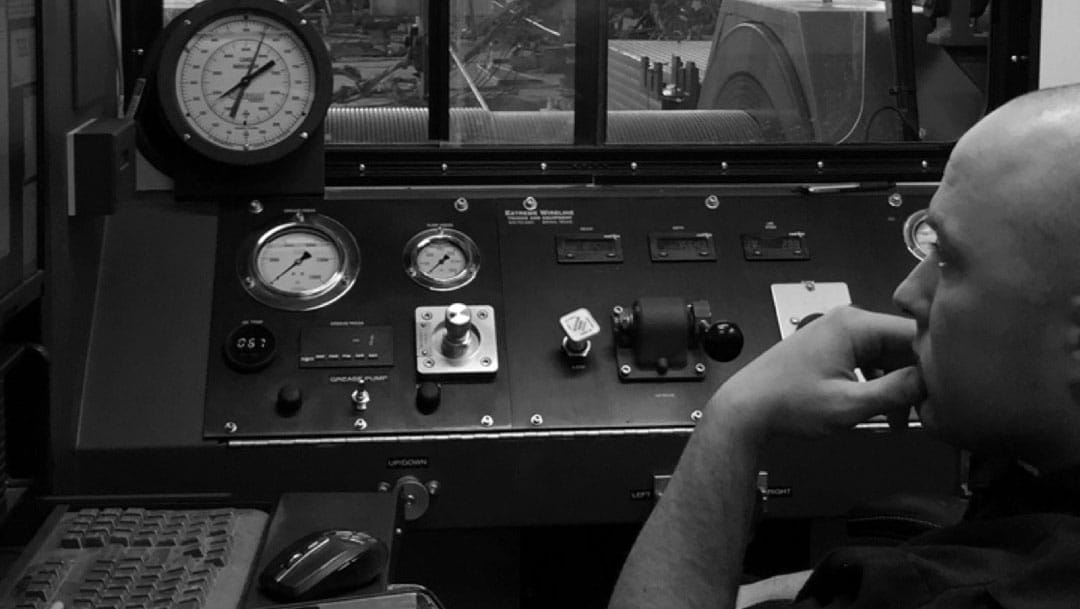 Completion Diagnostic Evaluation (CDE) Tagging
Renegade Services offers a full spectrum of completion diagnostic evaluation tagging solutions to efficiently provide quality accurate data used to increase well production and reduce operating cost. Now more than ever before, well completions are playing an important role in determining well production economics. SERVICES INCLUDE THREE UNIQUE DIAGNOSTIC SOLUTIONS: »RADIOACTIVE »CHEMICAL »OIL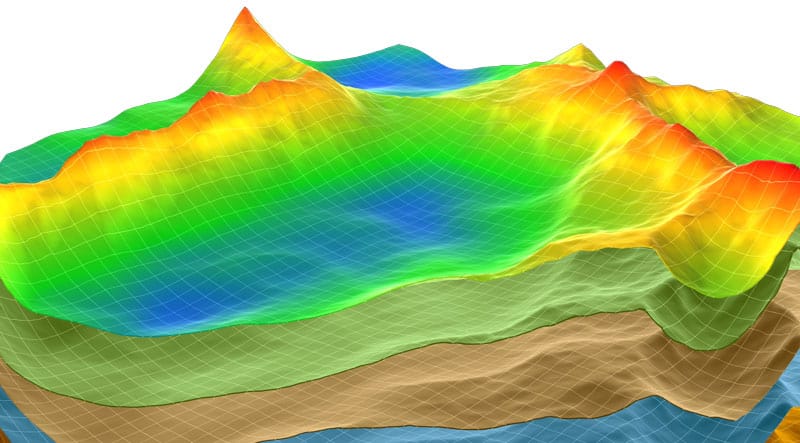 CET
The Casing Expander Tool (CET) is a simple way to stop the unwanted gas flow while correcting unintended annular sections. This one-run tool deployed by a electric-line operator leverages a telescoping cone that expands a radial set of hardened knuckle-bent fingers.

These fingers have a variable displacement distance allowing the flexibility of correcting a gradient of annuli along the wellbore. From small gaps, to areas where both casing and cement require plastic deformation to create a seal and prevent gas flow. Moreover, the exact same process can be quickly repeated at any target interval for engineered redundancy to fully eradicate all micro-annuli and backside gas flow problems with confidence.
Pressure Control
Minimize risk and maximize efficiency with Renegade Pressure Control Equipment. Pressure plays a crucial role in completing a well. You need the right equipment to make the entire system succeed, from lubricator assembly to the grease head. Having properly maintained equipment run by competent operators is Renegade Services recipe for success. Renegade uses the RigLock® HWLA.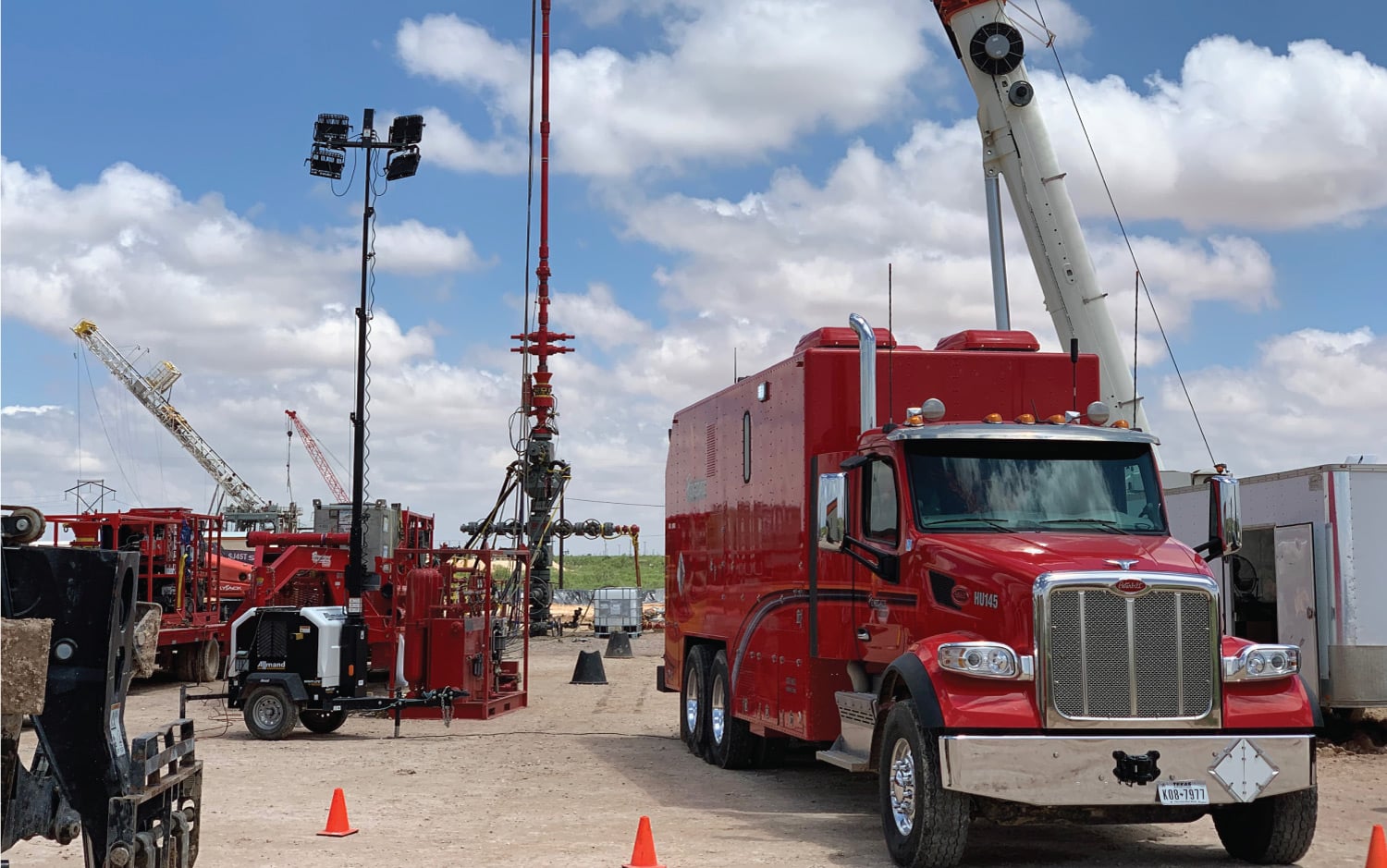 Slickline/braided line
Getting the production process right depends on a lot of factors. The equipment and components used make a huge difference in the cost and timeframe of a project. A successful wellbore operation requires having the best components (down to the smallest details), along with skilled and disciplined operators to implement them. Our Slickline engineers and operators are true experts and are able to take this essential service to the edge of what is commonly thought possible with slickline, braided line, small line and big line..