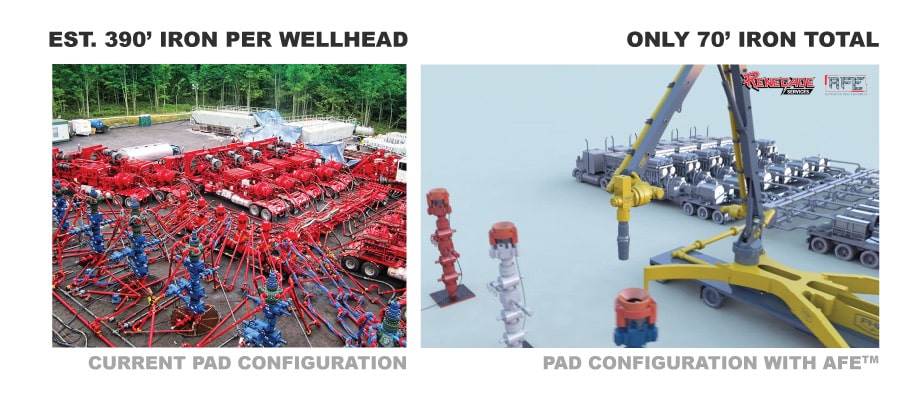 It goes without saying that the oil and gas sector, as a whole, has underperformed financially in the last year. Since August 1st, the Oil Well Services and Equipment Industry segment is down roughly 13%1. E&P companies haven't fared much better, and international trade fears have raised a caution flag to growth mode. What are investors to think of the energy sector when poor returns are backed by overcrowded markets, high-operating costs, and operations/management style that is solely focused on what has worked in the past?
Backpedaling a bit, it was 2014, the shale boom was in full swing and oil was well over $100/bbl. From 2010 through most of 2014 (pre-Thanksgiving). Anyone with fresh acreage was gunning to optimize drilling programs and have their rigs output surge all while determining completions best practices and then scale operations from there. While that can work in a high price environment, the downturn left shale producers and service providers across the board hurting for multiple years. The kicker is when prices stabilized, the same mindset was prevalent after any remaining acreage was scoffed up – larger wells results in higher production and growth to get there will be part of the deal until further notice.
After two years of growth, coupled with a strong economy, those outside of oil and gas (and even those within it) have no choice but to scratch their heads. If oil prices are high enough to be profitable, and cost-cutting efforts have driven efficiency, why is the industry as a whole is still not as profitable as before? There are certainly management teams tackling a reduction in operating costs, time, and resources required to achieve investor goals. Tough, risk-adjusted decisions have to be made across E&Ps firms to get the ship turned around and ultimately determine what are the value-added, mission-critical services needed to execute sustainable drilling & completion programs.
Now more than ever is a great time to be honest about capital expenses for the remainder of this year's program as well as next. We can't change things like overly tight field development and weaker than expected decline rates. While the optimal basin-specific play is drawn up and framed in the clubhouse, take a look at the other areas of cost savings that you could allocate back to investors. 
A quick peek into the plethora of alternative data sets2 (real-time satellite imaging in this case) will show that overall, the majority of completion sites still have iron pipe nested around every wellhead. Some of you spend billions of dollars per year on well construction to keep production constant or build on what you have and increase it. Understanding the volume of services pledged to subsurface development attributes, it is difficult to understand how surface operations haven't had a closer look when it's the easiest thing to see and measure.
Although the straddled cost of iron pipe and standard flange connections seems like an area that is resigned to the 'way we've always done it' area- think again. Automated Frac Equipment is best in class oilfield automation that has real, efficiency, safety, and cost savings stats for operators that are serious about measurable results that give investors transparent returns. Automated Frac Equipment (AFE) is arguably the most needed piece of equipment in shale development progression right now.
Taking a note from our brothers and sisters in a neighboring industry provides a foundational case study to proving our point. Manufacturing has come a long way from its roots in the industrial revolution. In particular, the automotive sector right near the top of the class for most improved. Early robots in the industry were designed to perform one to two repetitive tasks usually involving assembly or welding. In today's world, robot arms have up to 12-axis and can work at extremely high rates of speed without sacrificing a spec of accuracy4. If the automotive industry is engineering-out bolt-turning operations for both efficiency and safety reasons on a lower cost per unit operation, how on earth is our industry sufficing to let armies of workers chase leaks and burn time all in a high pressure, high risk, work environment? Name another industry that hasn't adopted automation technology and was able to scale to modern levels. Billions of dollars of investment in company-wide robotic implementation programs were a major factor in car makers such as the stock price for Ford and General Motors, doubling in the early 1980s, as well as pulling it out of the early 1990s slump5.
We all love the unbelievable resource that shale production has been to the United States and other nations across the globe to keep energy affordable to consumers. We believe that it is imperative that operators (and their investors) look at turnkey ways to improve surface operations since they're direct and firmly measurable. Not only did we bring a product to market that was in desperate need of reconsideration, but we are also a seasoned service group looking to make a historic impact. We know you won't look back once you start automating completion sites with robots – other industries haven't and you won't either.
Sources:
DISCLAIMER: Renegade Services remains a neutral-party to all of other companies referenced in any blog post listed on our website. The opinions in any blog post do not necessarily reflect the views, opinions, or position of Renegade Services at any point beyond our current time of publishing.
For more information, call us now on 281-603-9720 or use the form below:
Contact form submission from fraclock.com