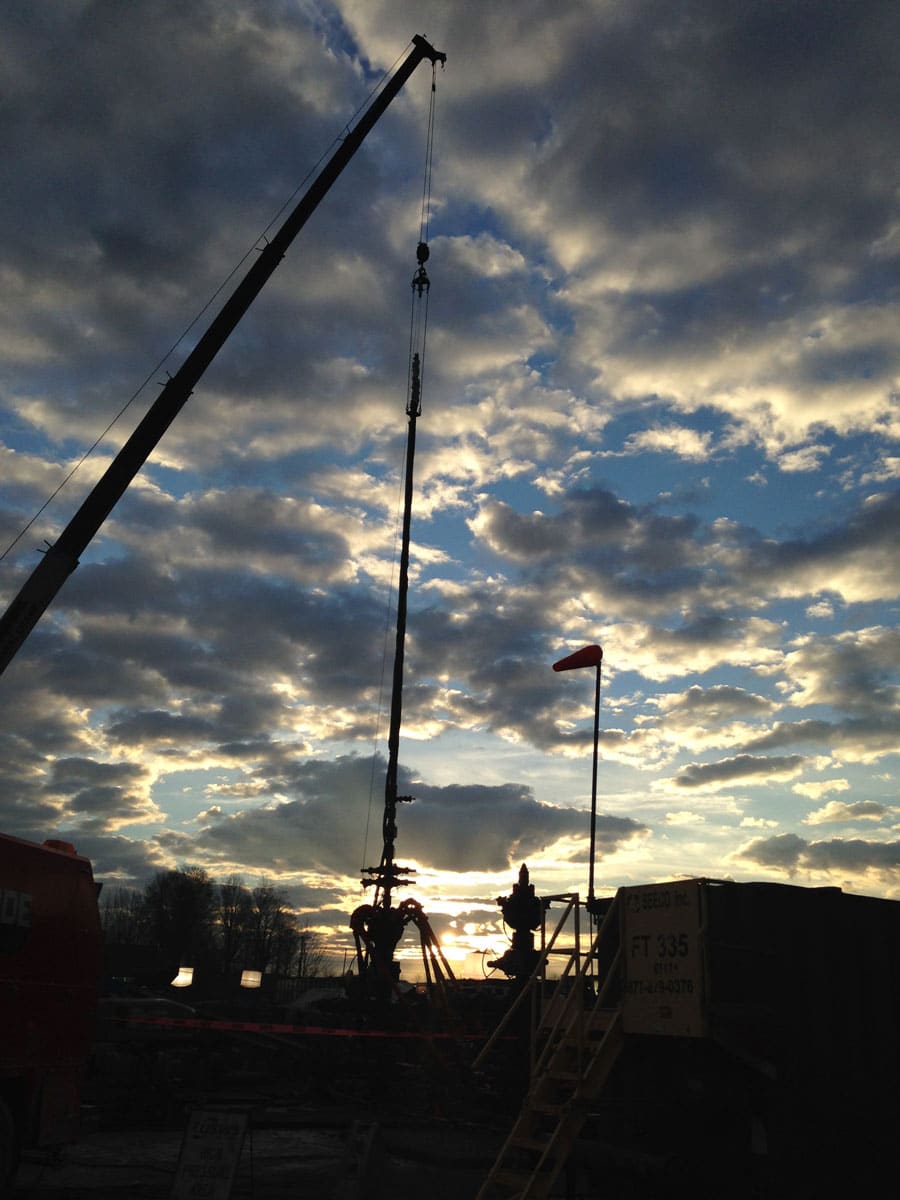 Get Better Real-Time Information with eLine.
A well-site is a fluctuating and dynamic environment. Successful operations depend on having access to real-time data to allow you to adapt to changing conditions as soon as possible. Renegade Wireline Services uses an electric line to provide the most accurate data capabilities possible.
The insulated cable is surrounded by multiple strands of wire called armors. This conductive wire provides a great way to send signals down the hole for a variety of purposes. You can initiate guns, plugs, or other devices. Some line is made of nickel, which is designed to survive in hostile environments such as CO2 wells.
The benefits of this line are related to how well they work in conjunction with other tools commonly used on a well-site. These tools include the casing collar locator, which responds to changes in metal volume by producing low-frequency voltage in a coil mounted between two magnets. Another tool that benefits from the electric line is the downhole electric cutting tool, which is a safe way to cleanly cut tubing with precision and without dangerous chemicals or explosives. The compensated neutron log measures the presence of hydrogen to determine the porosity of the formation. eLine is the key component that brings everything together to work efficiently and powerfully in production. It makes your tools function more effectively and serves up all the data you need from your operation.
Count on Renegade Wireline Services to know and use the right components for your job down to the smallest details.
A few examples of our eLine tools include:
Casing Collar Locator (CCL): Responds to changes in metal volume, such as pipe collars and perforations. As the tool passes a collar, or change in metal volume, lines of magnetic flux between two opposing permanent magnets are disturbed, causing a low-frequency voltage or an electromagnetic field to be induced in a coil mounted between the permanent magnets. Finally, the signal is converted into a readout for interpretation.
Downhole Electric Cutting Tool: This is a safe and reliable tool for cutting tubulars cleanly with precision without hazardous chemicals or explosives.
Compensated Neutron Log (CNL):

Measures the formation porosity based on the presence of hydrogen in the formation. It is comprised of a radioactive source of either Cf or AmBe isotopes and a set of two detectors.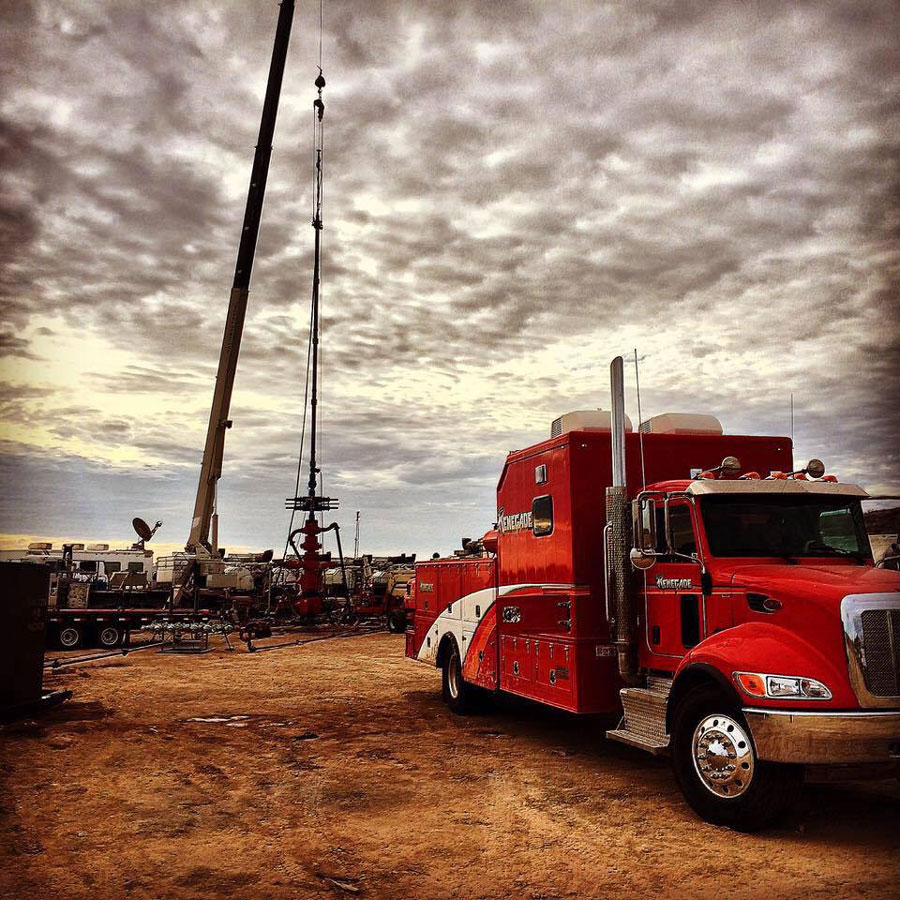 TRUST RENEGADE TO PERFORM STEP RATE TESTS
Obtaining good data is the key to successful wellbore production. Testing step rates are one method for measuring this data, which can be very useful to identify the treatment parameters of the operation.
The process begins with measuring the bottom hole pressure. Once we know the conditions downhole, we sit stagnate for 30 minutes before taking a measurement. The results of that test allow us to provide accurate information that is pertinent in the design of a lift system appropriate to the site. When armed with that information, you can use the proper pressure and flow rate to complete your operation.
Renegade knows that useful data is at the heart of every successful job.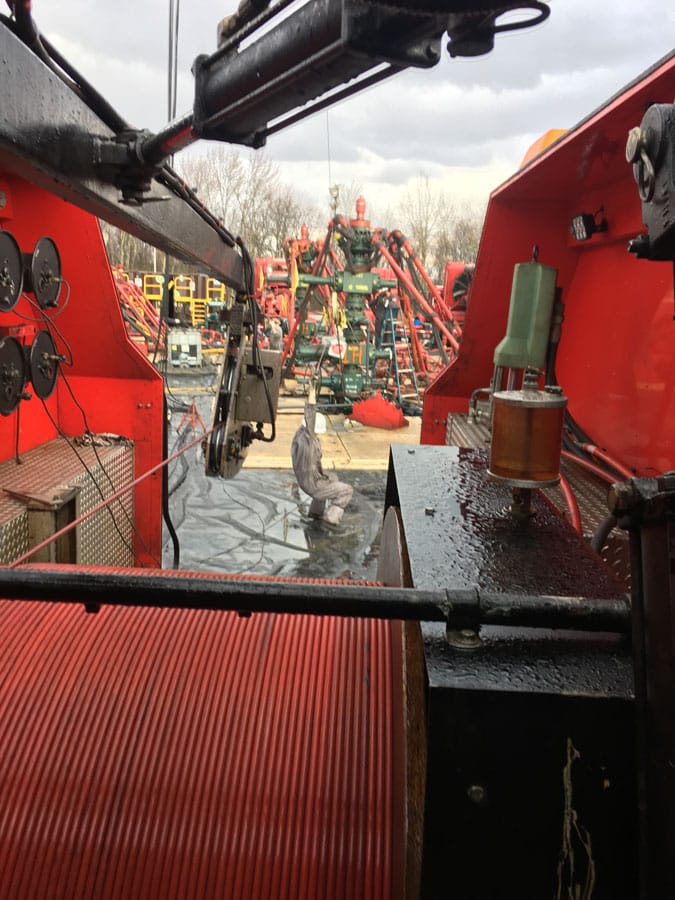 MEASURE AND ADAPT TO WELLBORE CONDITIONS WITH MEMORY GAUGES.
An operational wellbore produces a tremendous volume of information that must be managed. A variety of diagnostic tools can help you manage your production functions and get a valuable insight into the processes that are occurring below the surface. They help operators to identify what systems they need to use and how to adapt to the conditions of the wellbore.
Memory gauges are one of the most helpful tools for diagnostics. They detect the pressure at the bottom of the hole and measure temperature. These gauges are also convenient because they provide more information without requiring a lot of resources and eliminate the need for e-line.  They are powered by a battery pack and can be set and left down-hole for an extended period to store data and then be retrieved at a later date.
The information allows operators to implement the right lift systems to get the oil/gas back out of the well and also provides the ability to determine the flow rate of the formation. When they know this information, they have better insight into how much fluid and pressure they are dealing with in a well. Having this knowledge saves time, money, and environmental damage.
A lot of companies provide this service, but only Renegade Wireline Services has the knowledge to ensure a successful job every time.