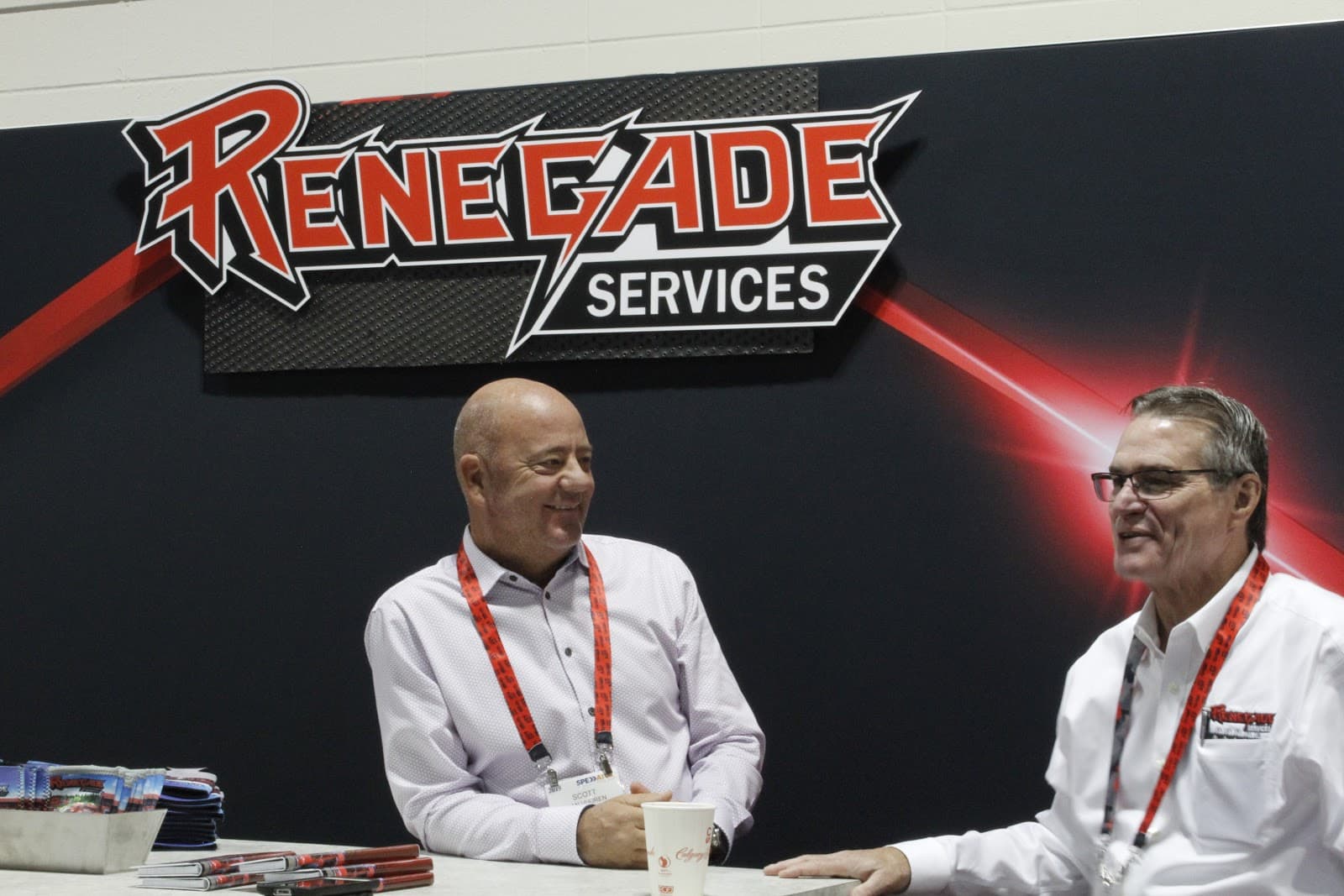 Early season snow certainly didn't put a damper on this year's ATCE in Calgary! Whether you flew into the winter wonderland or drove, the sunshine eventually came out during three days of tech talks, exhibits, and Rocky Mountain scenery!
We would like to thank everyone that stopped by our booth or met with us at any of the surrounding events! We feel honored to be part of an industry that embraces change and seeks out continual improvement. Energy prosperity will continue to spread into new places around the world because of the efforts of bright and motivated teams in the oil & gas industry!
If you did not get a chance to pop in, we will be at the SPE Hydraulic Fracturing Conference in February 2020 in The Woodlands, Texas. We hope to see you there!
We are leading the way to automated and remotely controlled frac equipment and look forward to working with you!
DISCLAIMER: Renegade Services remains a neutral-party to all of other companies referenced in any blog post listed on our website. The opinions in any blog post do not necessarily reflect the views, opinions, or position of Renegade Services at any point beyond our current time of publishing.
For more information, call us now on 281-603-9720 or use the form below:
Contact form submission from fraclock.com